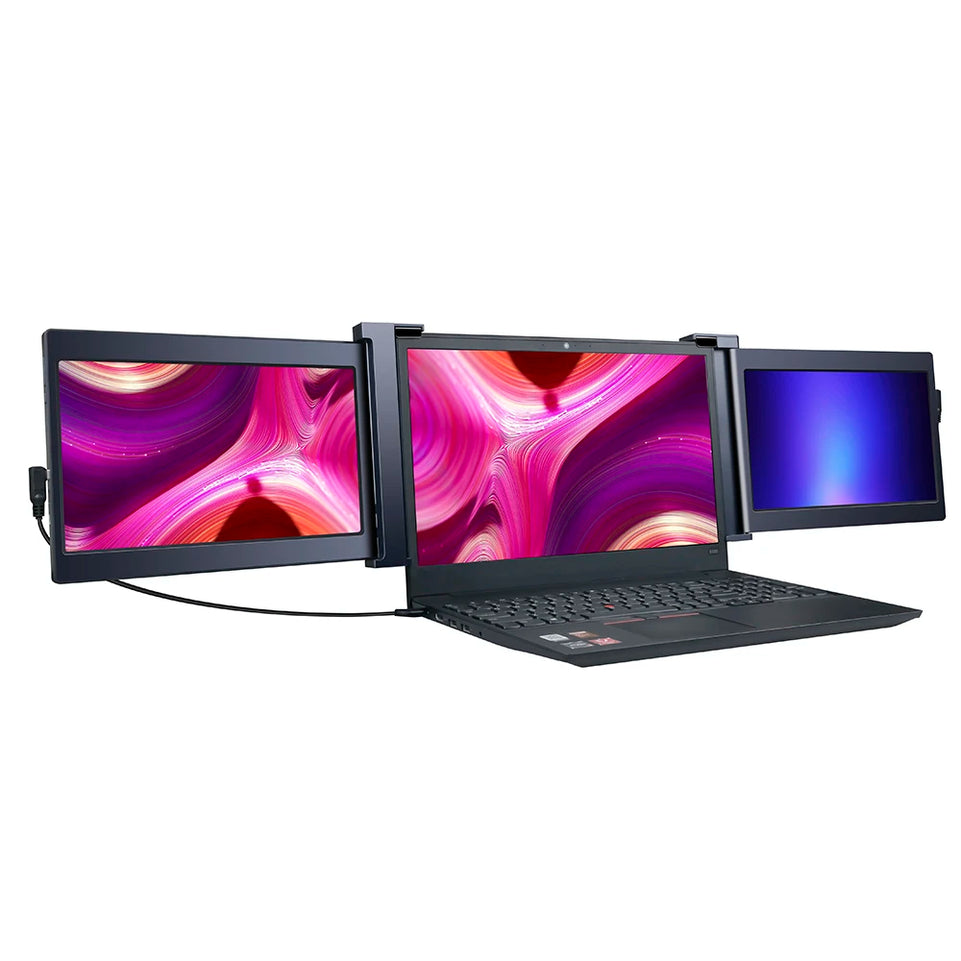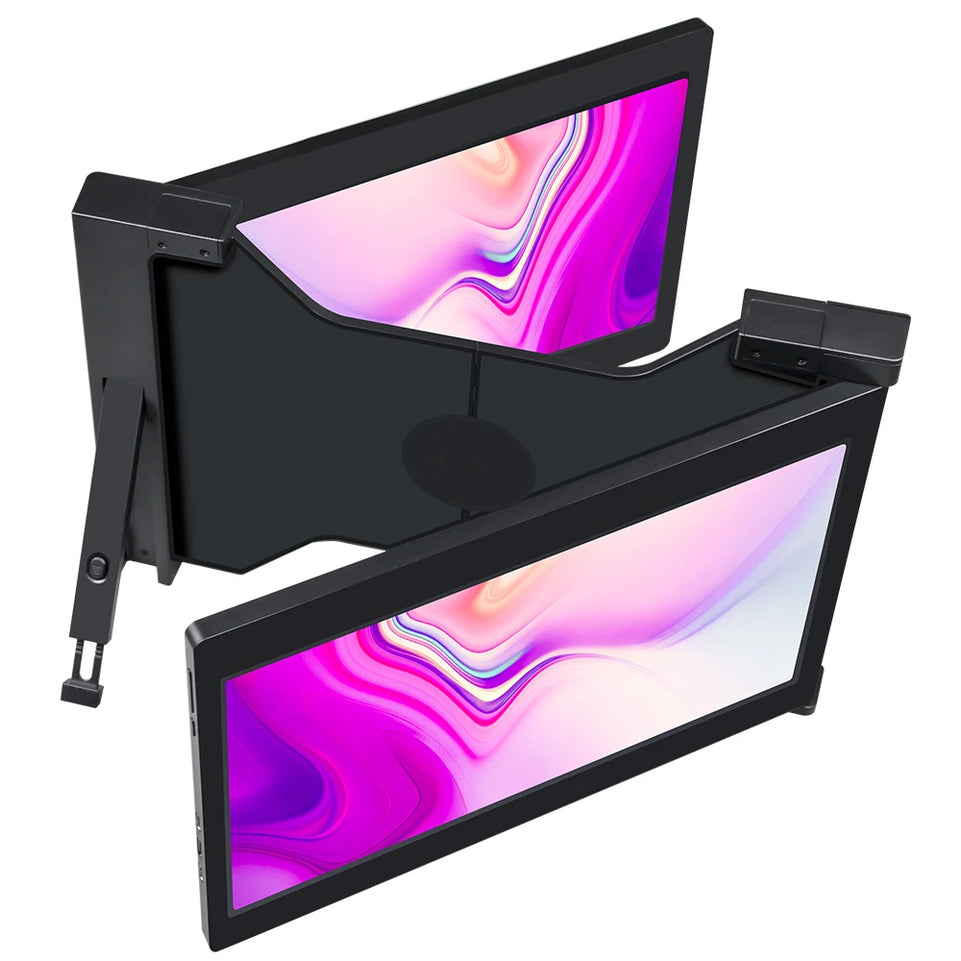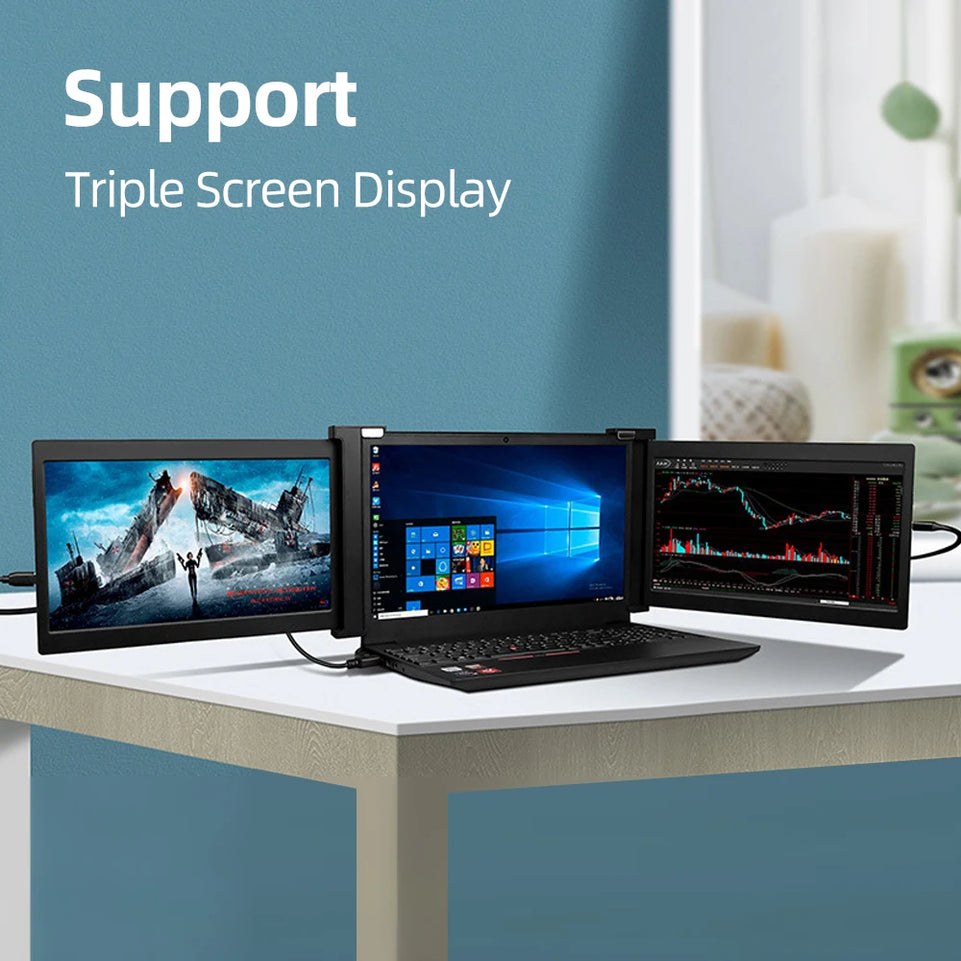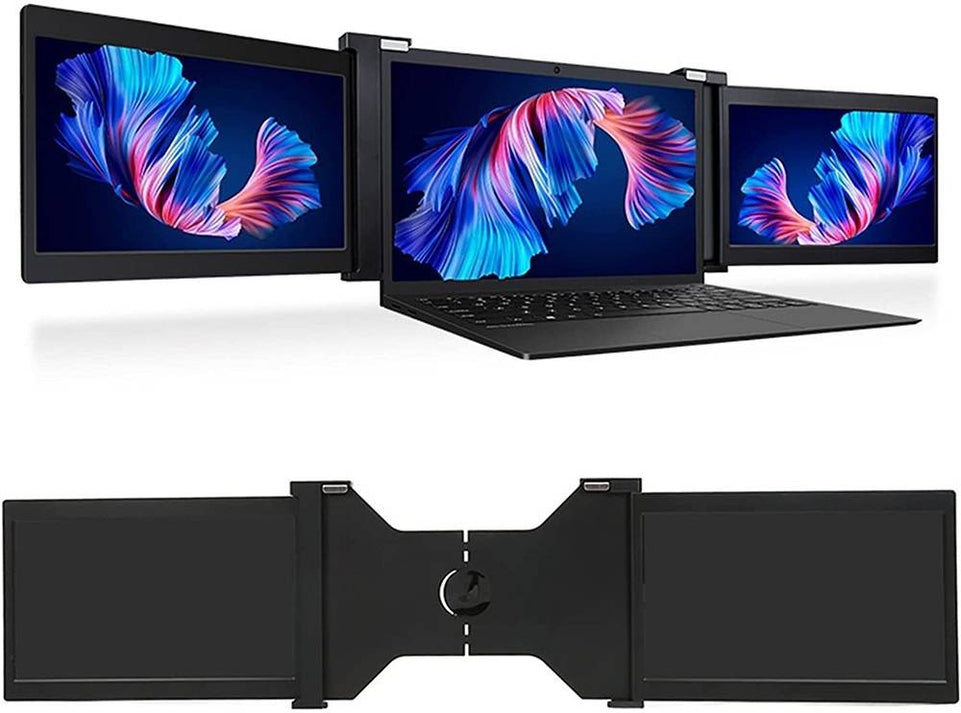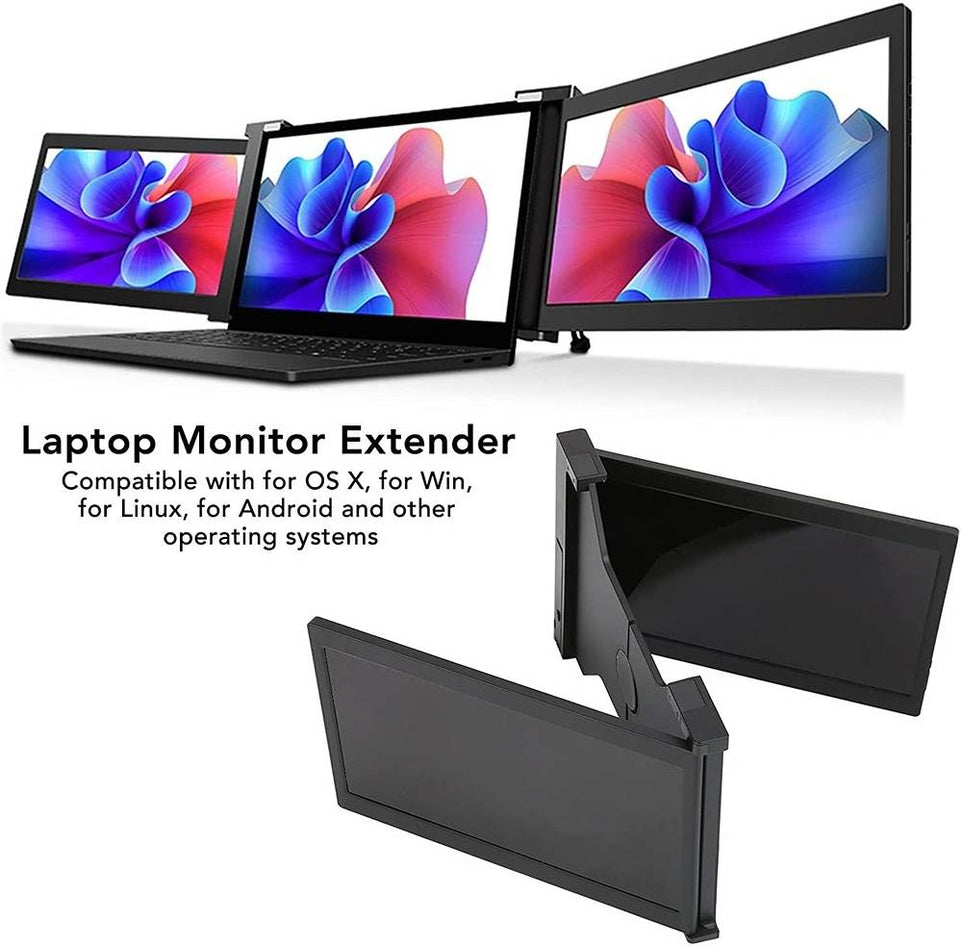 15'' FHD 1080P IPS

The portable laptop monitor is a 15'' in FHD 1080P IPS screen, which greatly improves your work efficiency and productivity.
Rotation Angle
The left screen rotation angle of the portable screen is 0 to 235 degrees, and the right triple monitor screen is 0 to 180 degrees, suitable for most 15'' to 16.5'' laptops
Retractable Stand
This dual laptop monitor with a retractable stand on the back of the panel; the screen can be easily and stably attached to the laptop without additional accessories such as magnets.
Scope of Application
The external monitor is suitable for notebook screens with a width of 291 to 417mm and a height of more than 230mm. The maximum size of the notebook panel is 7mm.
Plug and Play
If your laptop and other devices have a Type C port, after successfully installing the driver, the 15'' portable laptop screen monitor is plug and play
Specification:
| | |
| --- | --- |
| Item Type | Portable Monitor |
| Material | Plastic, Electronics |
| Resolution | 1920x1080 |
| Compatibility | Laptop, PC, Mobile, PS3/4 |
| Suitable for Notebook Screen | Width: 291 to 417mm, Height: 230mm or more, the Maximum Size of the Notebook Panel is 7mm, the Rotation Angle of the Left Screen of the Portable Screen is 0 to 235 Degrees, and the Right Screen is 0 to 180 Degrees; Suitable for Most Mainstream 13.3 to 16.5in Laptops |
| Support | Type C 3.1 Protocol for Voice Frequency and Video Data Transmission |
| Support | HDR |

Package List:
1 x Portable Monitor
6 x Data Lines
1 x User Manual
1 x Wire Tie
Warranty: 6 months