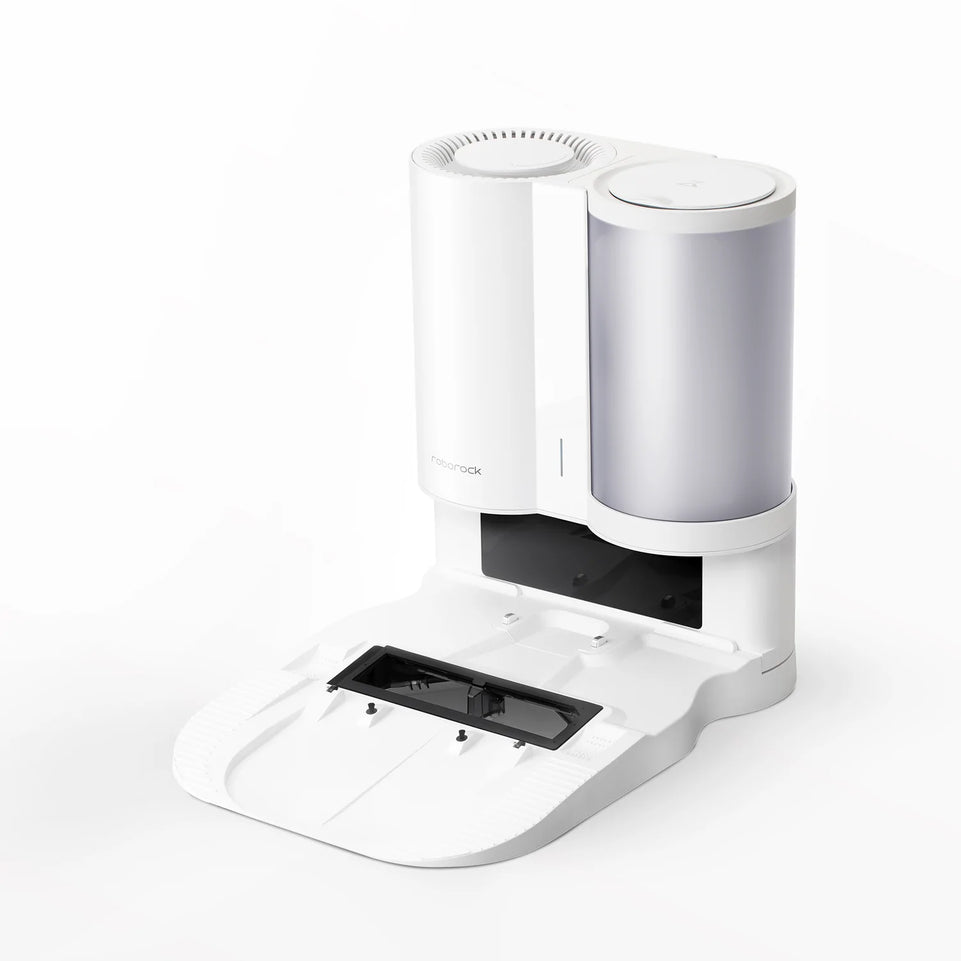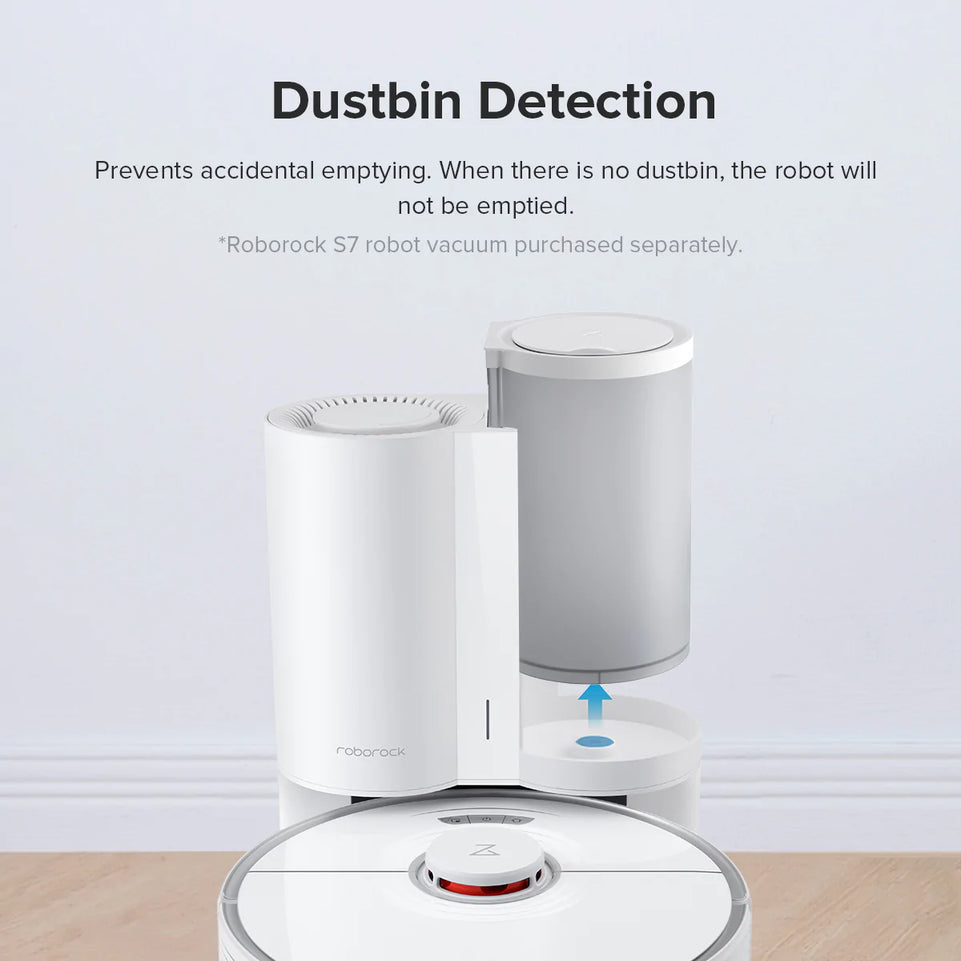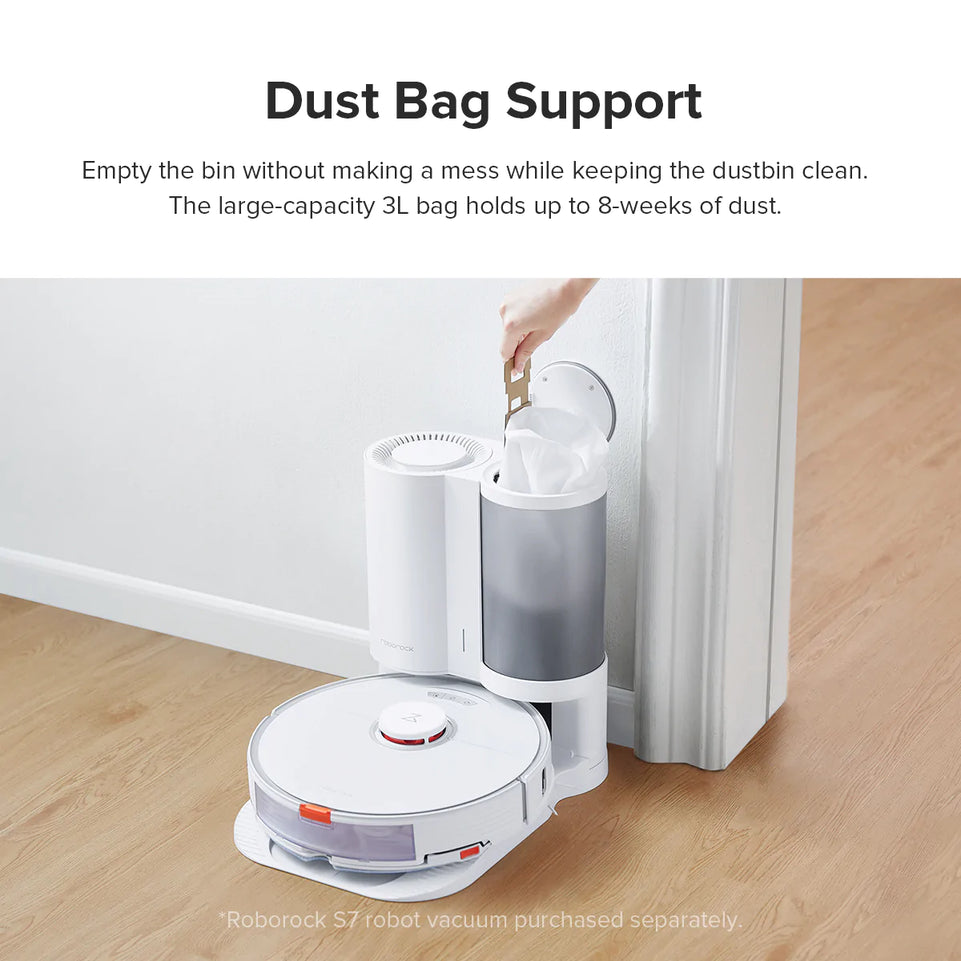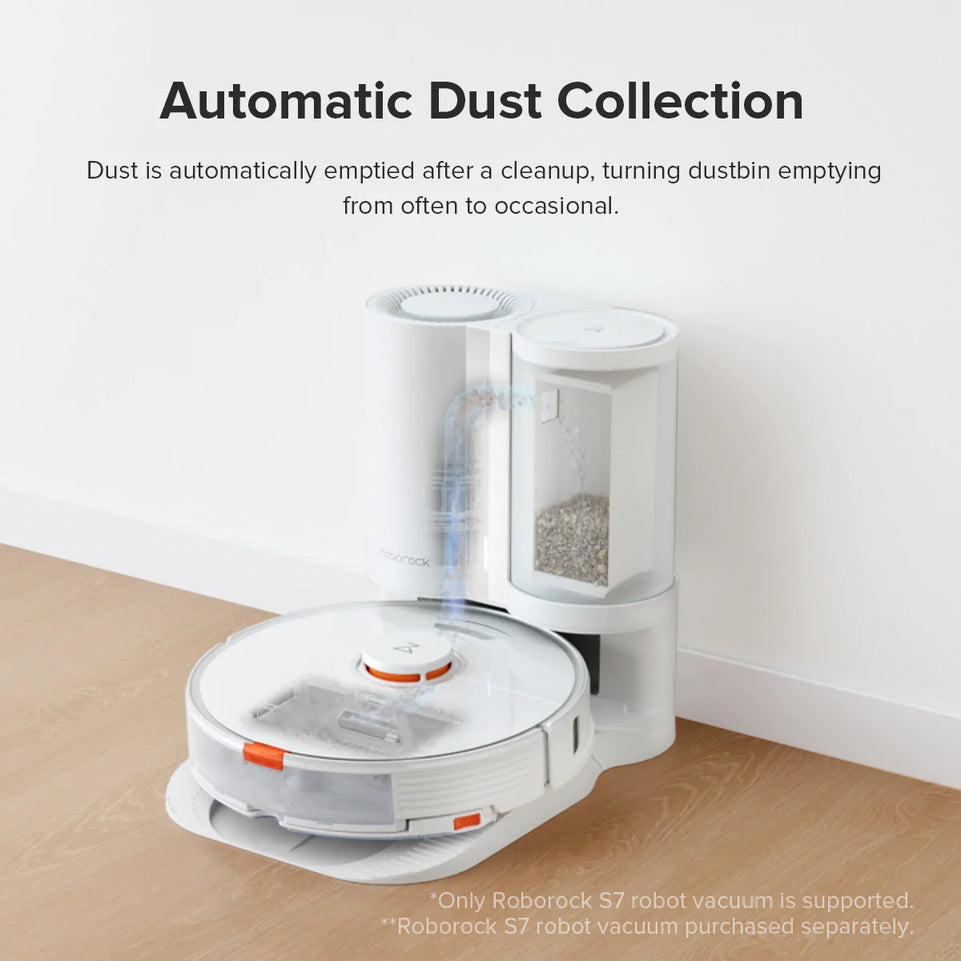 Automatic Dust Collection

Multi-Layer Air HEPA Filtration

Dust Bag Support

Smart Emptying Mode

App-Controllable Emptying

Blockage Detection

Voltage: 100V-120V
Multi-Layer Air Filtration
Keep dirt inside the dock an onboard filtration system capturing 99.99% of particles as small as 0.3 microns.
Holds up to 120 Days of dust
Hold up to 120 Days of dust in the three-liter dust bag (Spare 1 Dust Bag Included). A quick pull of the dust bag seals it shut, ready for instant disposal.
Dustbin Detection
Automatic dustbin detection can prevent robots from accidentally emptying its dock, ensuring the floor is clean.
Intelligent Dust Collection
Intelligent Dust Collection algorithms adjust emptying based on use, making emptying as undisruptive as possible. Emptying can also be controlled from anywhere in-app.
Blocked Duct Detection
The blocked duct detection design can let you know when the air duct is blocked, making the dust cannot be collected automatically.
Integrated Cable Management
Keep the included 1.8 m (6 ft) cable neatly tidied away inside the integrated cable management system.
Electrode Cleaning Brushes
Brushes built onto the base of the dock clean the charging electrodes on the robot every time, keeping them connected with each other easily.
Clear Air Duct
You can clearly see the smoothness of the air duct for more effective emptying.
Screwdriver Included
Comes with a screwdriver for you to easily maintain the dock when necessary. Give you a more intimate purchase experience.
What's in the Box?
Auto-Empty Dock
Dustbin
Power Cable
Dust Bag
User Manual
Screwdriver
Specifications:
Retail box Dimensions:  22.28 xx15.79 x 9.45 (inches)
Box Weight:18.41 lbs
Robot Weight:11.31 lbs
Robot Dimensions:12.36 x 17.99 x 15.12 (inches)
Battery Type: None
Voltage: 100V-120V