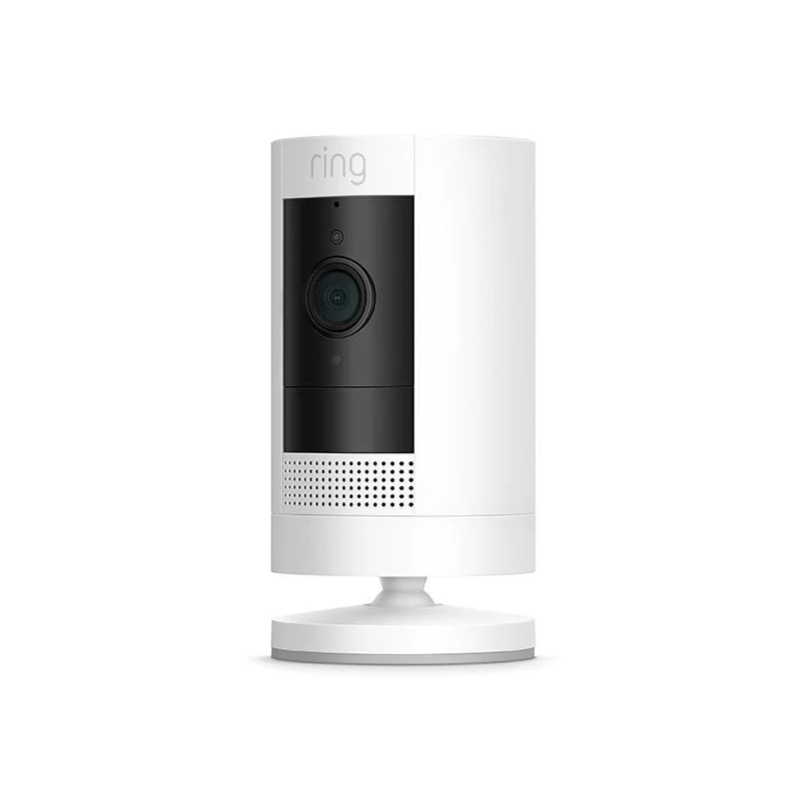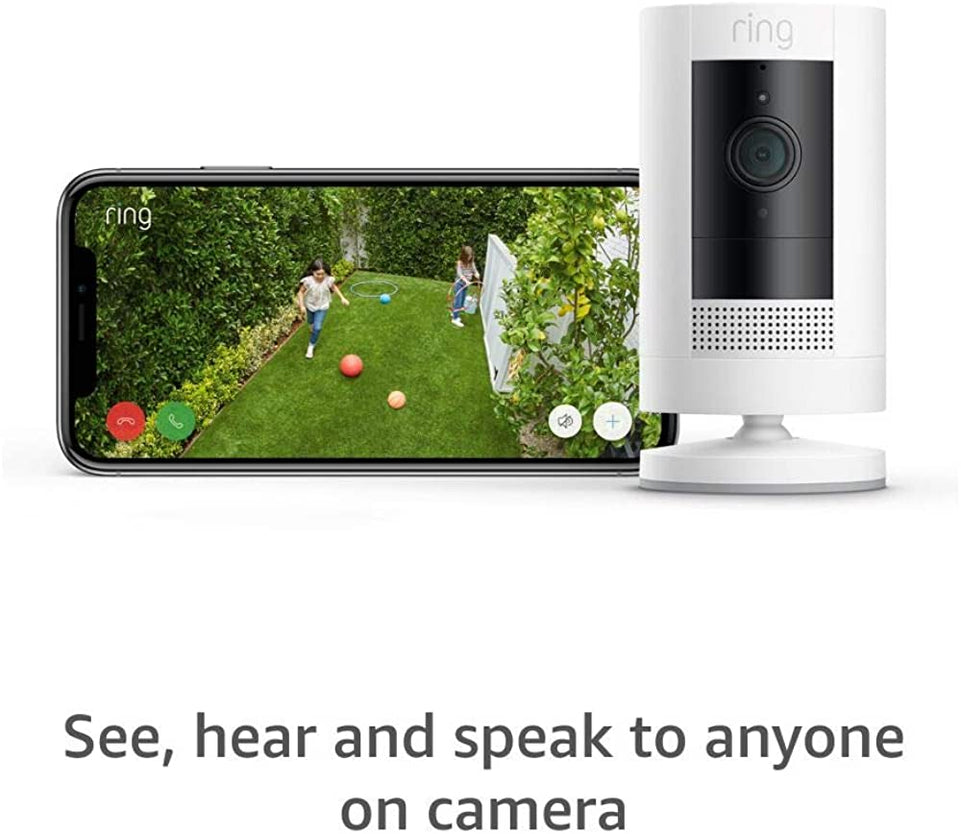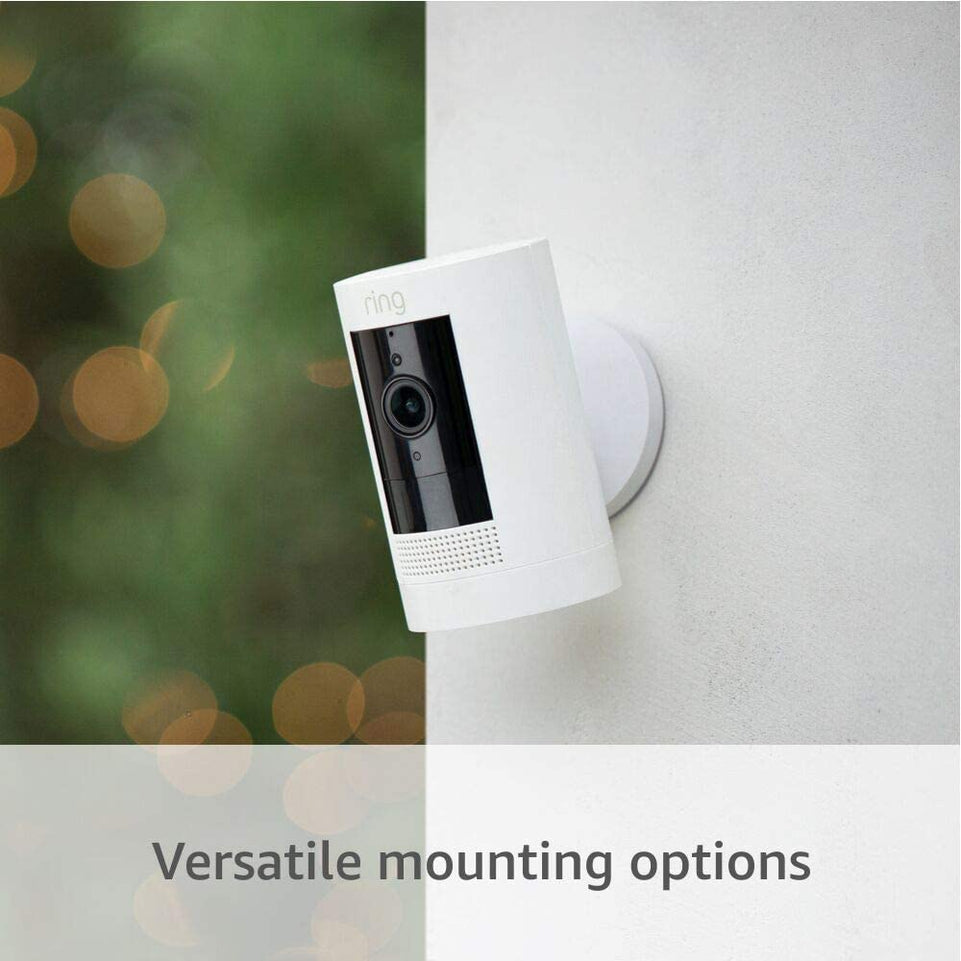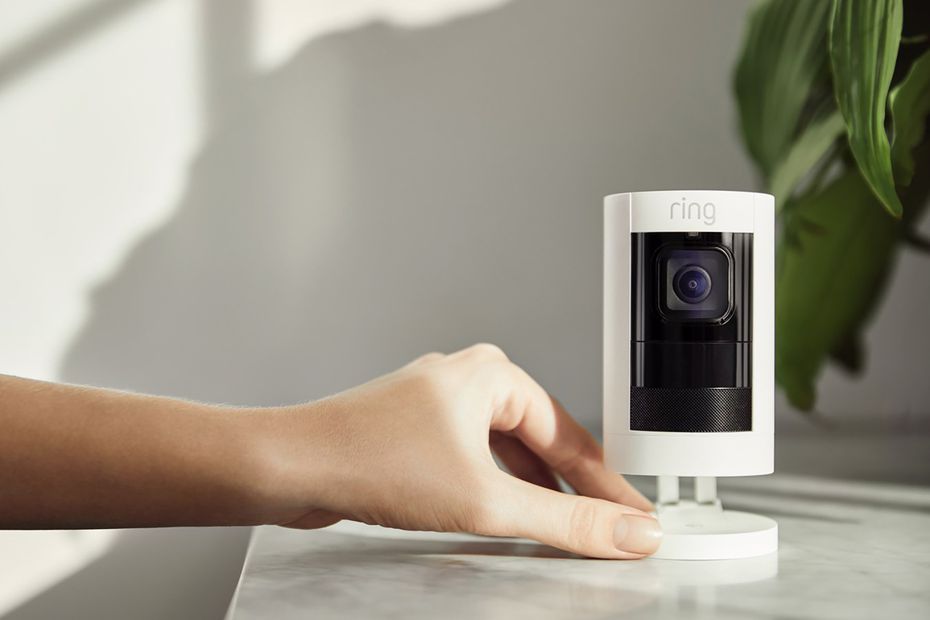 See and hear everything whether inside or out with the versatile camera that goes almost anywhere. With countless placement options and customizable motion settings, you can find the perfect setup for you and your home.
Cover every corner.

Up high.
Mount it on the side of your garage or a wall in the living room. You can make sure the pets don't get into too much trouble. Or check to see if there's anyone snooping in your yard.
Down low.
It also goes on a flat surface like an entry table inside or your deck outside. You can watch the pets play at home while you're at work. Or just make sure there's no one sneaking on your porch.
Complete control. One simple app.
Connected Devices
Connect to all your compatible Ring devices to see what's happening from a single dashboard and control everything with one simple app.
Don't miss a thing.
Get even more out of your Ring devices every day with a comprehensive service that activates video recording for doorbells and cameras at a low price. It lets you review the moments you missed so you can share important ones with those who matter most. And that's just the start. Think of it as protection at your side all the time. Plus, you'll have the first 30 days with us with a free trial.
| | |
| --- | --- |
| Brand | Ring |
| Colour | White |
| Model Number | B082PLYQ6Z |
| Power Supply | 100-240 Volts |
| Dimension | 3.82 x 2.36 x 2.36 Inches |
| Network Interface | 802.11 b/g/n |
| Weight | 0.72 KILOGRAM |