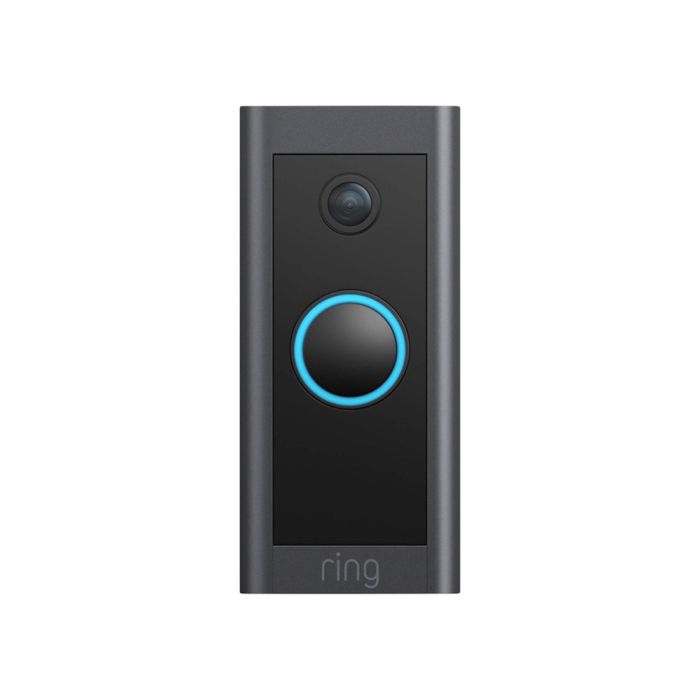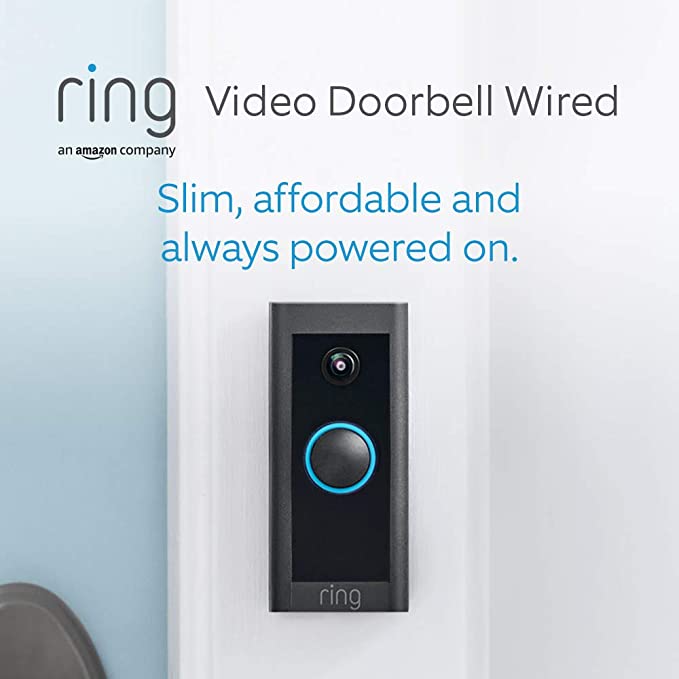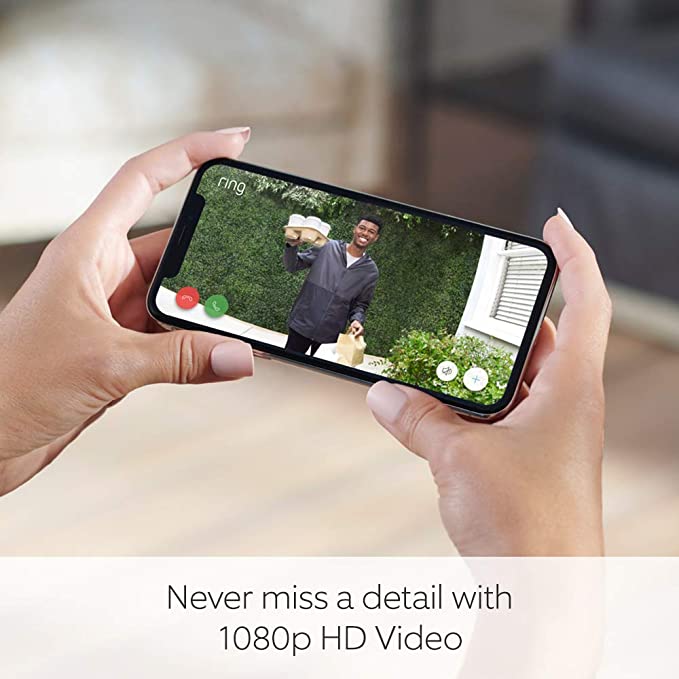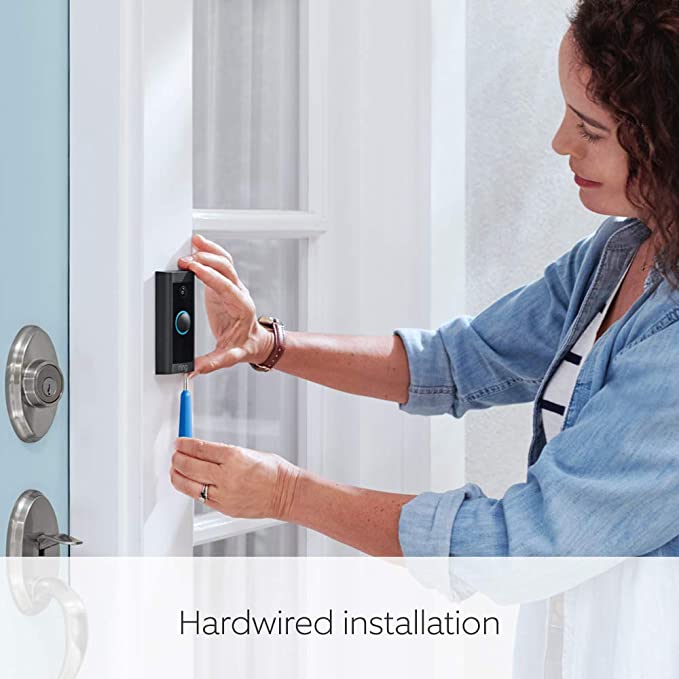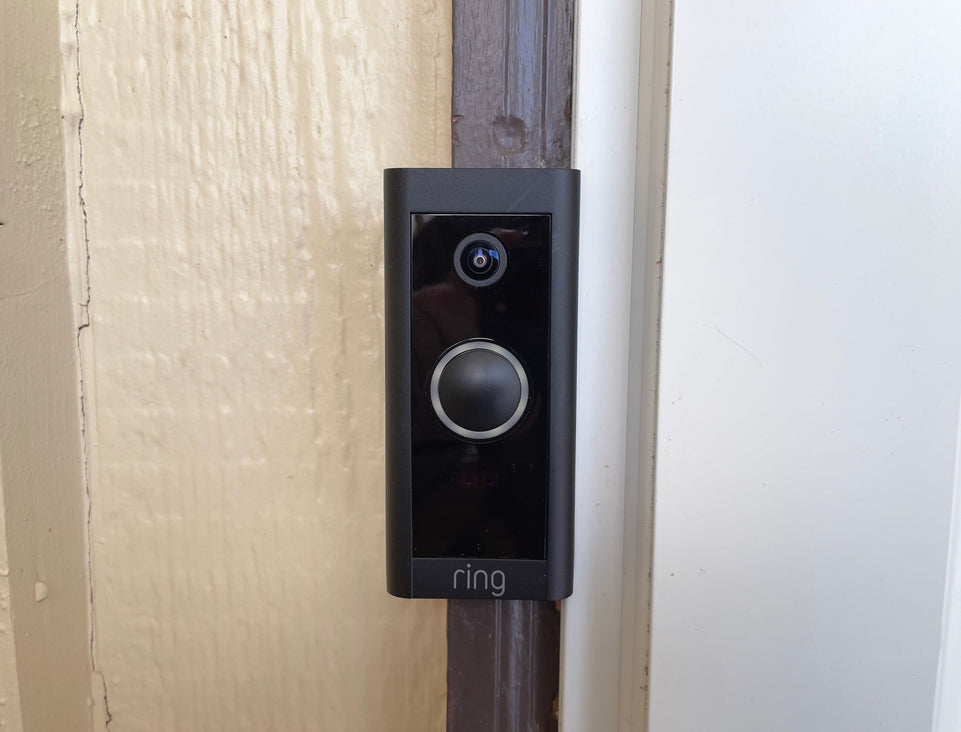 Small in cost, big on features, Video Doorbell Wired connects to your existing doorbell wiring for always-on power and protection when you need it most
Night and day, home or away: packed with all the features that let you answer the door from anywhere, you'll always know who's there with video doorbell wired.
With its 1080p hd video and two-way talk audio, video doorbell wired not only allows you to see who's at your door using the ring app, it lets you hear and speak to them too. The high definition night vision features sharp contrast to ensure you never miss a detail, even after dark
Receive alerts in the ring app the moment a visitor presses your doorbell or triggers the motion sensors. Customise your motion settings to detect only in your chosen area, allowing you to focus on the alerts you care about most
always in the know: with linked devices, you'll never miss a moment. Connect all your ring devices in the ring app and experience how they work together as a team to keep you protected around the clock
Instant notifications: receive instant notifications on your phone and tablet, whether you're on the sofa, at the gym or in the office.
Live View: See, hear and speak to whoever's at your front door with real-time video and audio
Connect Your Ring of Security: link video doorbells and all your ring devices to the ring app to make your security work better together, so you can control them all from your phone or tablet.
Alexa, show me my front door: enjoy hands-free convenience with select alexa-enabled devices. hear custom notifications and use two-way talk with echo dot, launch video with echo show and more
Turn on the lights when someone's at the door: with alexa routines, set up smart home automation by asking alexa to turn on your compatible smart lights or make custom announcements when someone's at your door.
| | |
| --- | --- |
| Brand | Ring |
| Colour | Black |
| Model Number | B08LR34L9L |
| Working Temperature | (-20°C to 50°C) |
| Power Supply | 24 Volts |
| Dimension | 3.98 x 0.88 x 1.8 Inches |
| Display Resolution | 1080P |
| Network Interface | Wifi |