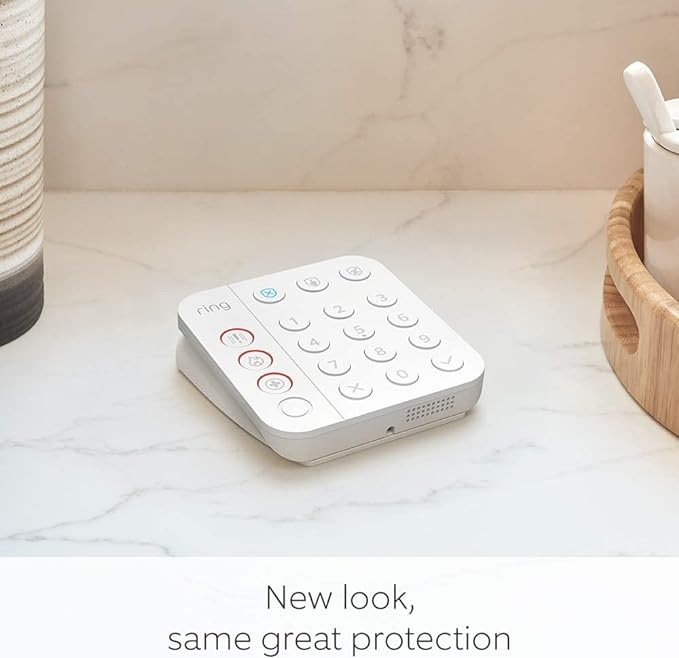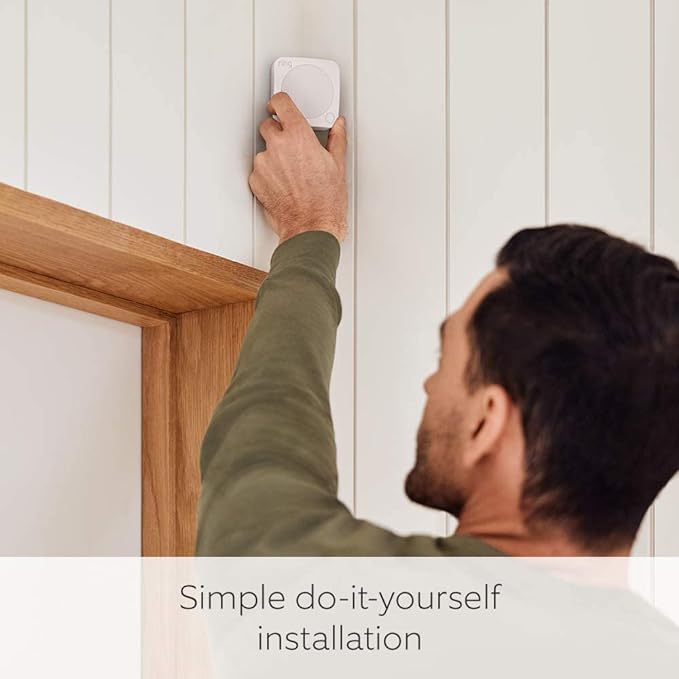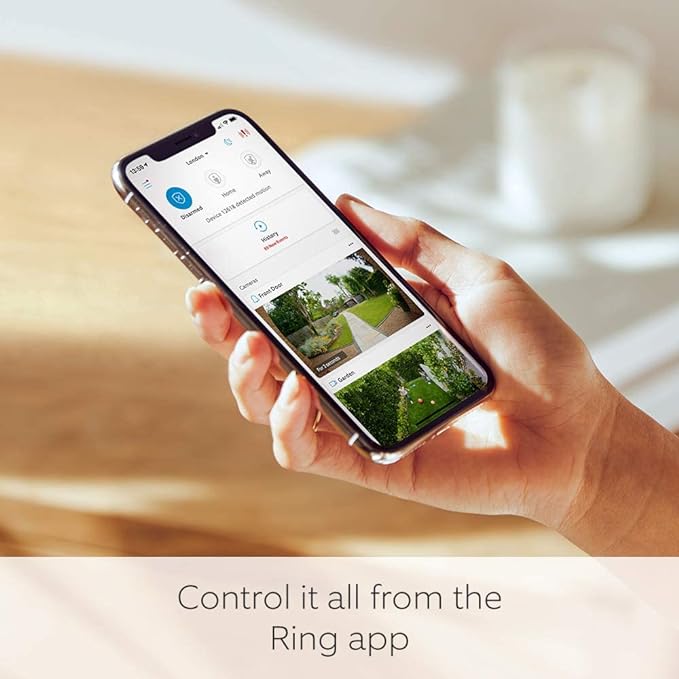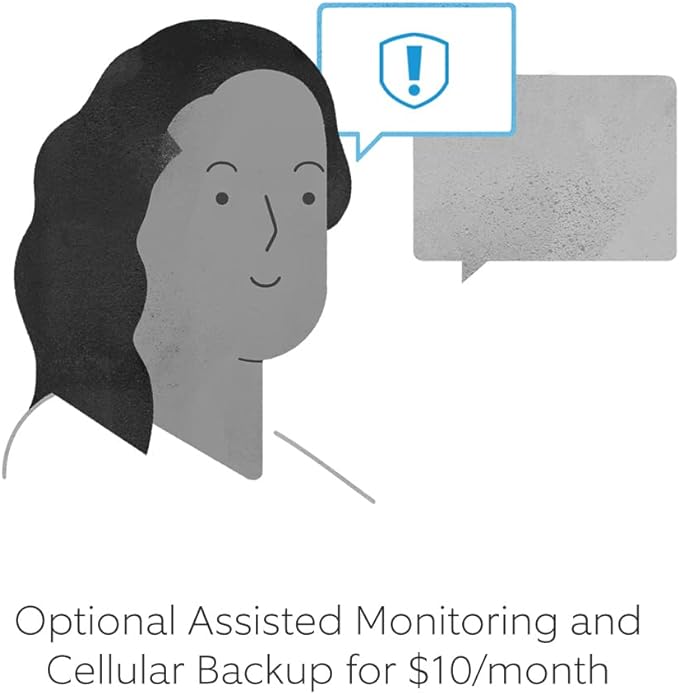 A great way to get started in whole-home protection for your house or flat. This kit includes a Base Station, Keypad, one Contact Sensor, one Motion Detector, and a Range Extender.

Put whole-home security at your fingertips with Ring Alarm, a do-it-yourself alarm system with optional Assisted Monitoring and Cellular Backup (subscription sold separately).

Receive real-time notifications when your system is triggered, change your Alarm modes, and monitor your Ring devices all through the Ring app.

Add additional components, such as Motion Detectors, Contact Sensors, and Outdoor Siren to quickly and easily expand your whole-home protection to suit the size and layout of your home.

Ring Alarm is quick to install and easy to use. Simply plug in your Base Station, connect to wifi via the Ring app, and place your Motion Detectors and Contact Sensors where you need them most.

Pair with compatible Alexa-enabled devices to arm and disarm your Ring Alarm security system with your voice.
Technical Details
Ring Alarm Base Station
| | |
| --- | --- |
| Power | 100-240V 50/60Hz AC adapter & rechargeable battery (lithium ion) backup included |
| Operating Conditions | Indoor use, 0°C to 40°C |
| Dimensions | 17 cm x 17 cm x 3.7 cm |
| Siren | Yes |
| Installation | Mount to walls or place on any flat surface |
| Connectivity | Ethernet, Wifi, and Z-Wave (plus Cellular Backup with Ring Protect Plus subscription) |
Ring Alarm Keypad (2nd Generation)
| | |
| --- | --- |
| Power | 100-240V 50/60Hz AC Adapter & built-in rechargeable battery backup included |
| Operating Conditions | Indoor use, 0°C to 40°C |
| Dimensions | 10.5 cm x 11.2 cm x 1.9 cm |
| Siren | Yes |
| Installation | Wall mount with Quick-Release Bracket or place on a flat surface |
| Connectivity | Z-Wave (76m range to Base Station open air, line of sight) |
Ring Alarm Contact Sensor (2nd Generation)
| | |
| --- | --- |
| Power | 2 x CR2032 Lithium Coin Cell 3V batteries |
| Operating Conditions | Indoor use, 0°C to 49°C |
| Dimensions | 4 cm x 5.3 cm x 1.4 cm |
| Siren | No |
| Installation | Mount to door or window frame |
| Connectivity | Z-Wave (76m range to Base Station open air, line of sight) |
Ring Alarm Motion Detector (2nd Generation)
| | |
| --- | --- |
| Power | 2 x AA batteries |
| Operating Conditions | Indoor use, 0°C to 49°C |
| Dimensions | 6.6 cm x 6.6 cm x 3.6 cm |
| Siren | No |
| Installation | Mounts to room corners or flat walls |
| Connectivity | Z-Wave (76m range to Base Station open air, line of sight) |
Ring Alarm Range Extender (2nd Generation)
| | |
| --- | --- |
| Power | 100-240V 50/60Hz AC Adapter & built-in rechargeable battery (lithium ion) backup included |
| Operating Conditions | Indoor use, 0°C to 40°C |
| Dimensions | 4.7 cm x 8.1 cm x 3.5 cm |
| Siren | No |
| Installation | Plugs into a standard electrical socket |
| Connectivity | Z-Wave (76m range to Base Station open air, line of sight, extends Z-Wave a further 76m) |