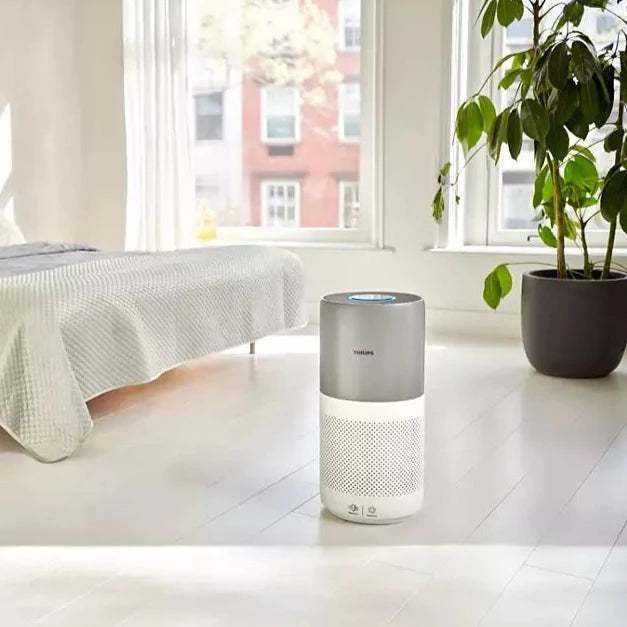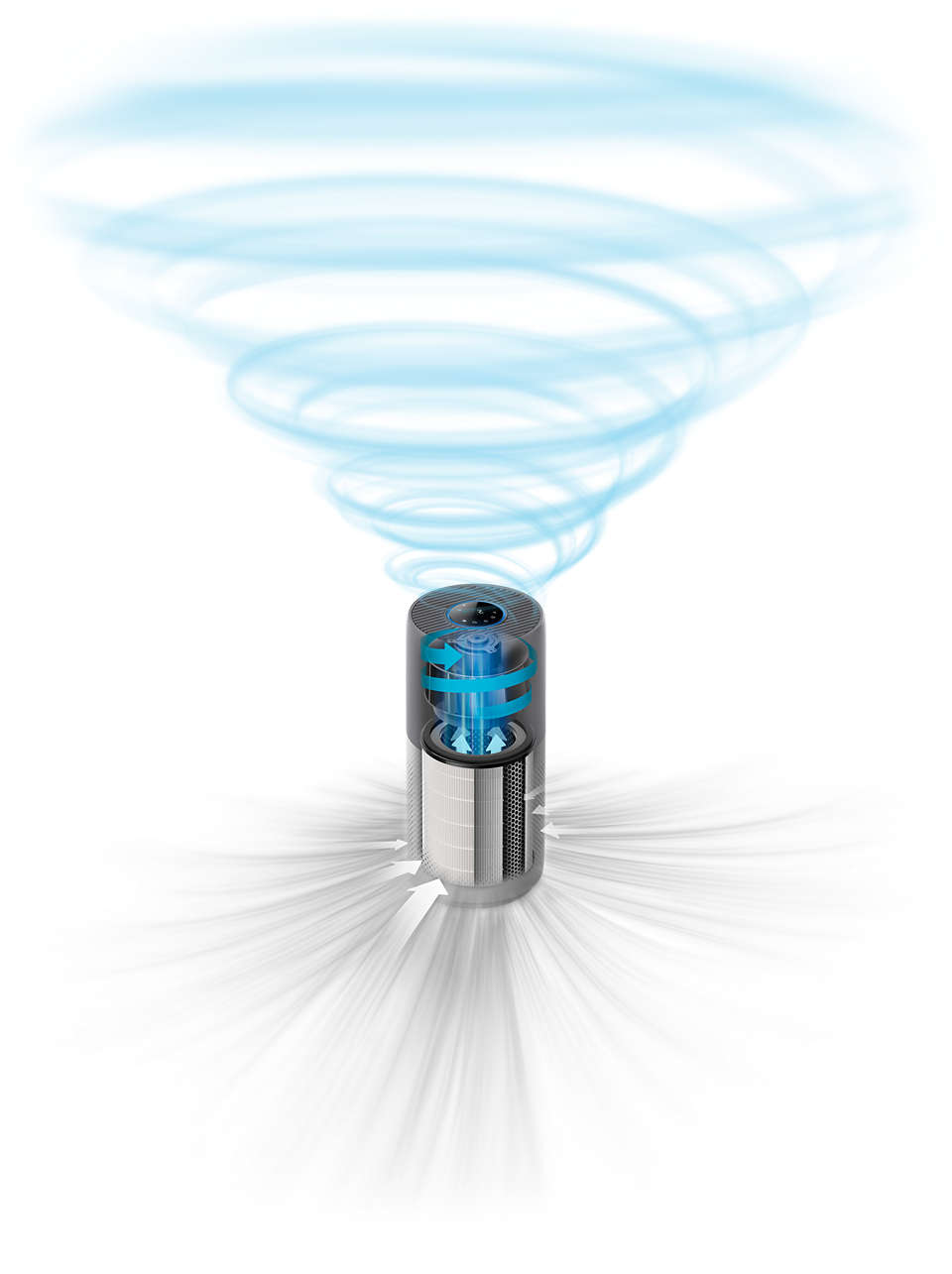 Thoroughly purifies rooms up to 98 m2
The 360-degree powerful airflow distributes clean air to every corner of the room at a CADR (Clean Air Delivery Rate) of 380 m3/h, purifying rooms thoroughly and protecting you from bacteria, viruses, pollen, dust, pet dander, dust mites, harmful gases, odors, and other pollutants. 20 m2 is purified in just 6 minutes.
The Philips Air+ app: your smart, clean air solution
Air+ app provides a smart experience that ensures you breathe clean and healthy air. The app keeps track of all indoor and outdoor pollutants and automatically adjusts your device's performance, so you don't have to. Air+ keeps you in control, at home or away. Control the air at home with your voice using Amazon Alexa or Google Home
Removes up to 99.9% of viruses and aerosols from the air
Captures aerosols, including those which may contain respiratory viruses. Tested independently by air mid health-group to remove up to 99.9% of viruses and aerosols from the air (3). Also tested for coronavirus (5).
Specifications:
Weight and dimensions

Weight: 5.8 kg

Dimensions (L*W*H): 274*274*585

Colour(s): White, Grey

Performance

CADR (Particle, GB/T): 380  m³/h

Room size (NRCC): Up to 98 m²

Filtration: HEPA, Active Carbon, Prefilter

Air quality sensor(s): PM2.5 particle

Particle filtration: 99.97% at 0.003 microns

Allergens filtration: 99.99%

Virus & aerosol filtration: 99.9%

Usability

Min. sound level (Sleep mode): 15  dB

Automatic mode: Yes

Cord length: 1.8  m

Sleep mode: Yes

Manual speed settings: 3 (Sleep, Speed 1, Turbo)

Air quality feedback: Color ring, numerical

Auto-ambient light: Yes

Max. sound level (Turbo mode): 54 dB

Energy efficiency

Max. power consumption: 46 W

Stand-by power consumption: 2 W

Voltage: 230 V

Maintenance

Recommended filter change: 3 years

Replacement filter: FY2180/30

Connectivity

App, connects via Wi-Fi: Air+

Smartphone compatibility: iPhone and Android devices

Voice control: Alexa, Google Home