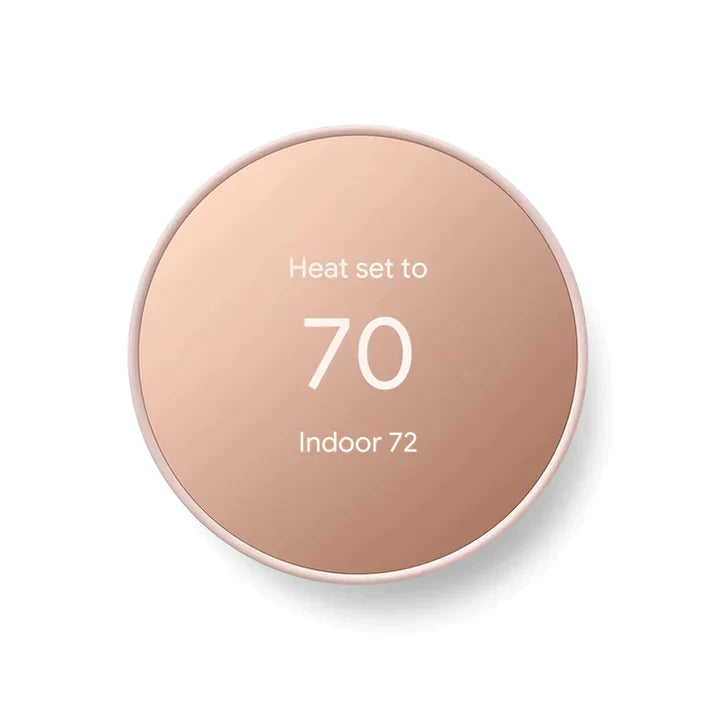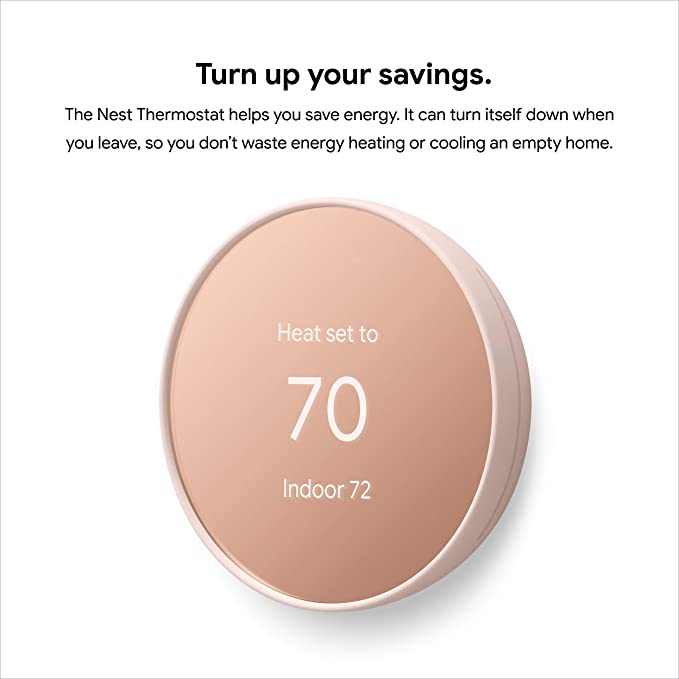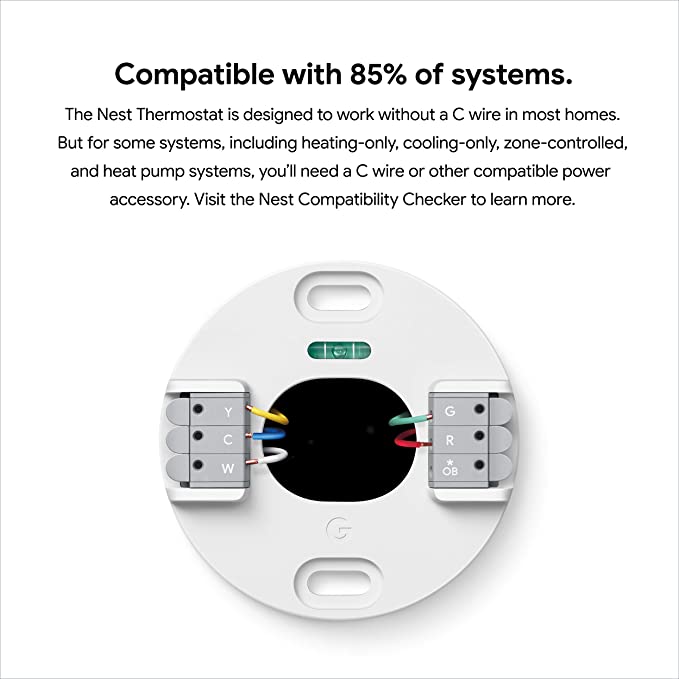 Control the temperature of your home using your voice. Just ask Google.

Save at home and away.

Nest Thermostats can save an average of 10% to 12% on heating bills and 15% on cooling bills.
Schedule.

With Quick Schedule, you can easily program the Nest Thermostat in the app and then adjust anytime you want.
Conserve.

It can turn itself down when you leave the house, so you don't waste energy on an empty home.
Discover.

Savings Finder looks for more ways to save and suggests tweaks to your schedule in the app.
As seasons change, so do your energy needs.
Fall back.

Designed for an easy setup, the step-by-step guide in the Google Home app helps you out. Start saving from day one.
Cozy savings.

It can keep you and your energy bill snug during the winter months. Understand your heating energy use with Energy History and the Home Report to help you save.
Spring cleaning.

Are you changing your air filter regularly? Get reminders to replace your air filter so your system stays fresh with each new season.
Specifications:
Dimensions & Weight

Diameter: 3.3 in (84 mm)

Depth: 1.07 in (27.25 mm)

Weight: 4.9 oz (139 g)

Colors

Sand 

Display

2.4-inch QVGA IPS liquid crystal display (240 x 320 pixels) with digital brightness enhancement film and mirrored glass lens

Sensors

Motion: Temperature

Humidity: Capacitive touch     Ambient: light

Power

Primary power: From HVAC system wires

Battery backup: 2 AAA 1.5V alkaline batteries

Power consumption: Less than 1 kWh/month

Connectivity

Wi-Fi: 802.11b/g/n 2.4 GHz, 802.11a/n 5 GHz Wi-Fi

Wireless interconnect: Bluetooth Low Energy

Voice control

Works with Hey Google and Alexa.

Voice control requires a compatible device.
Warranty: 3 months