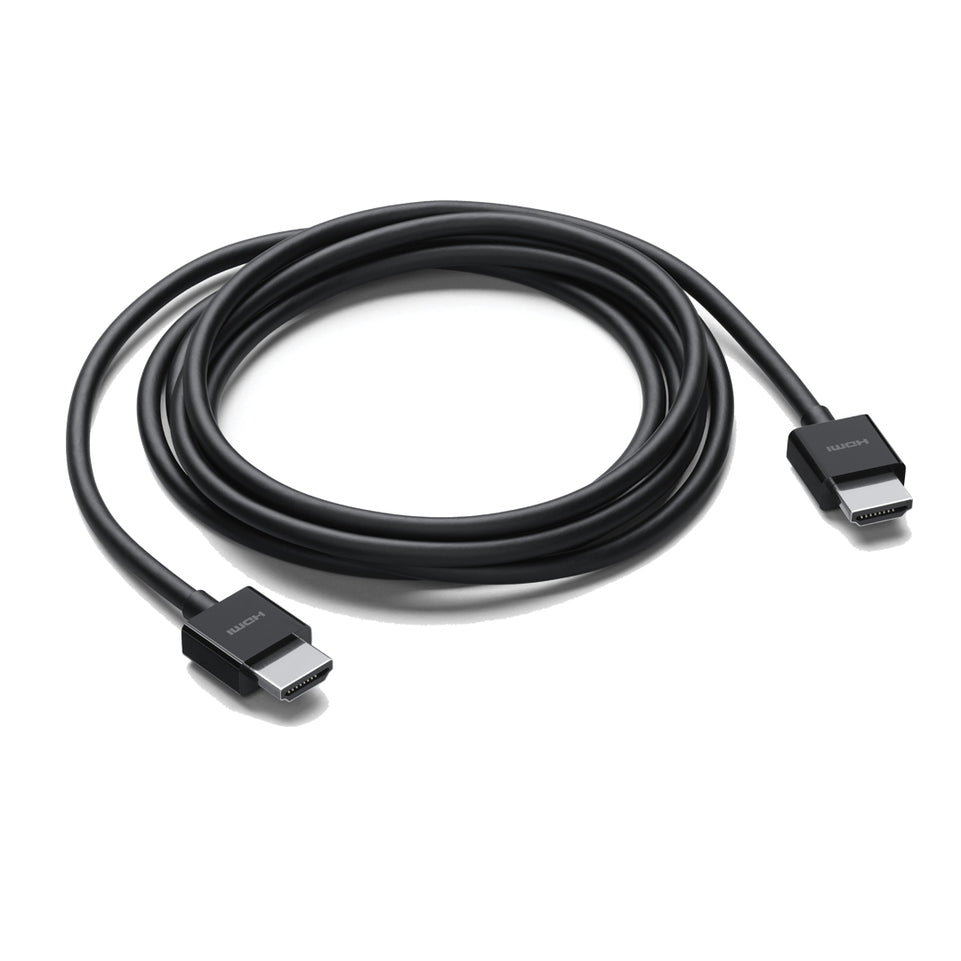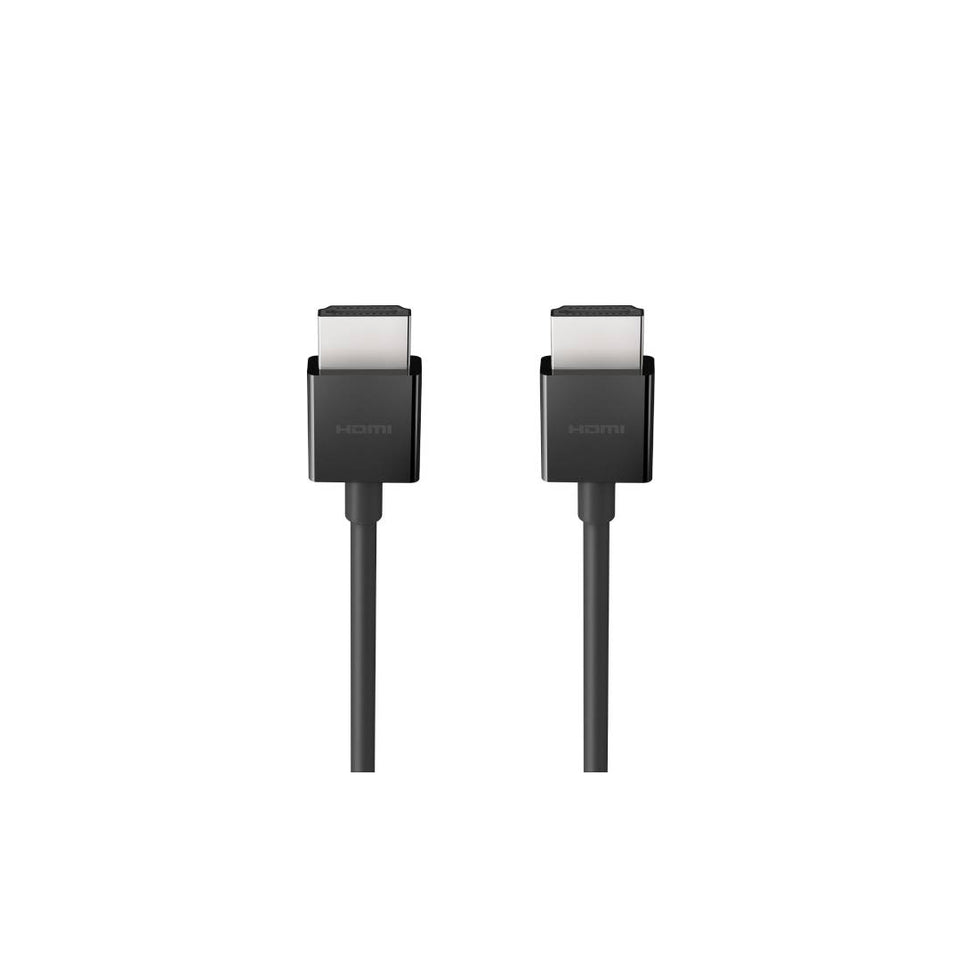 - Dolby Vision compatible.
- Supports 4K HDR (Dolby Vision and HDR 10).
- 2-meter(6.6ft) cable is perfect for connecting to UHDTVs. 
- Compatible with any HDMI device
- Use with Apple TV/Apple TV 4K and the latest HDTVs, streaming devices, gaming consoles, Blu-ray players, projectors, and more
- Supports 4K/120Hz resolution and frame rates; transfer speeds up to 48Gbps; Dolby Vision and HDR 10 compatible
- Future-proofed to support 8K/60Hz resolutions and frame rates
- 6ft/2m HDMI cord with 2-Year Limited Warranty
- Compatibility: Supports 4K HDR (Dolby Vision and HDR 10), transfer speeds of up to 48Gbps, Optimal viewing experience for Apple TV 4K, and also compatible with any other HDMI-enabled device
Specifications:

The key to the ultimate viewing experience: Transform how you experience movies, TV shows, and video games. This Ultra-High-Speed HDMI cable supports the highest resolutions, refresh rates, and most immersive viewing experience available, including compatibility with Dolby Vision. This advanced high dynamic range technology offers unmatched brightness, contrast, and color. Many of your favorite movies and TV shows are already available in Dolby Vision, with media streaming companies like Netflix and Amazon creating new shows in Dolby Vision. To experience it fully, you'll need every link in your viewing chain to be Dolby Vision compatible, from streaming devices such as Apple TV 4K to UHDTV or A/V receiver and your HDMI cable that brings them together. This Ultra-High-Speed cable is up to the task and compatible with any HDMI device, just plug it in and enjoy the next generation of high-definition home entertainment. COMPATIBILITY Ultra-High-Speed HDMI Cable is compatible with MacBooks, laptops, AV components, media players, DVD players, cable boxes, gaming consoles, and other HDMI-enabled devices, including Apple TV 4K.