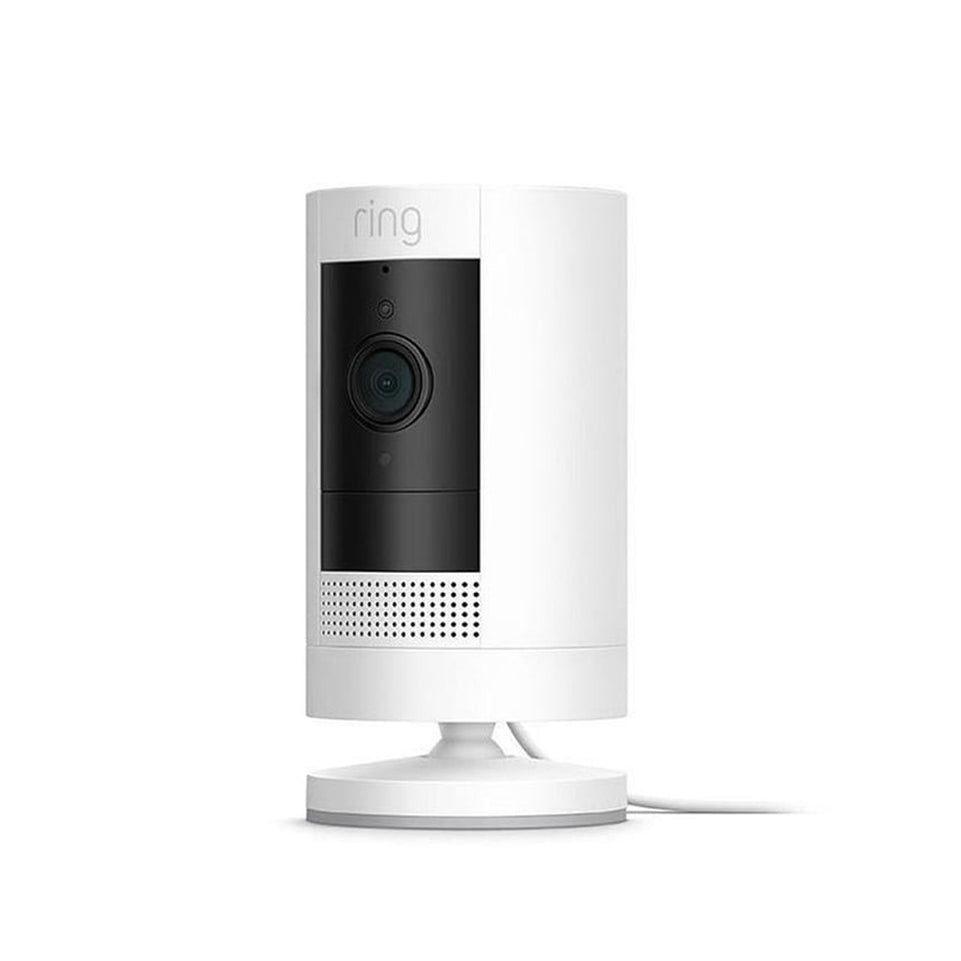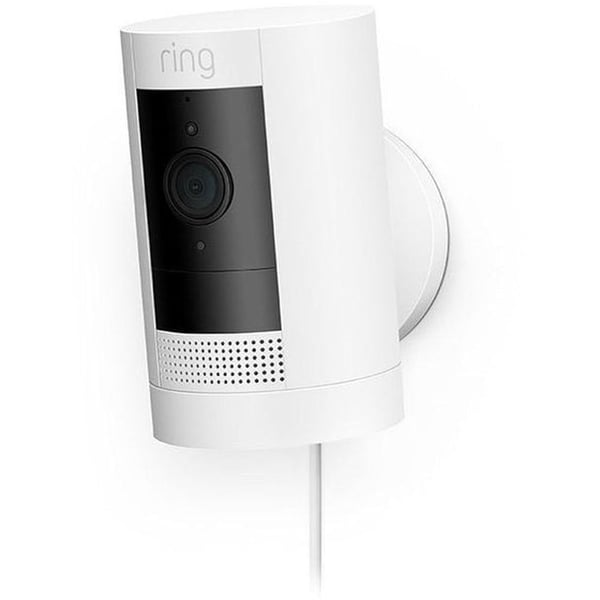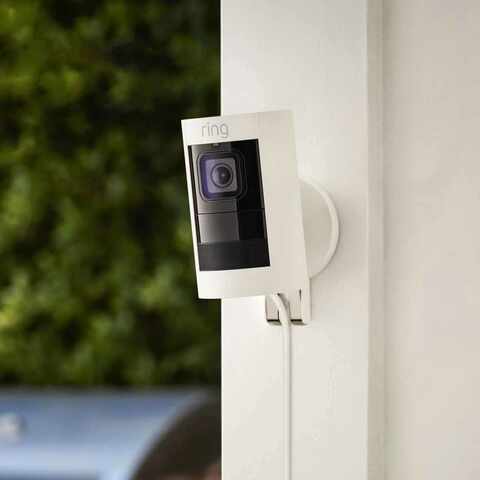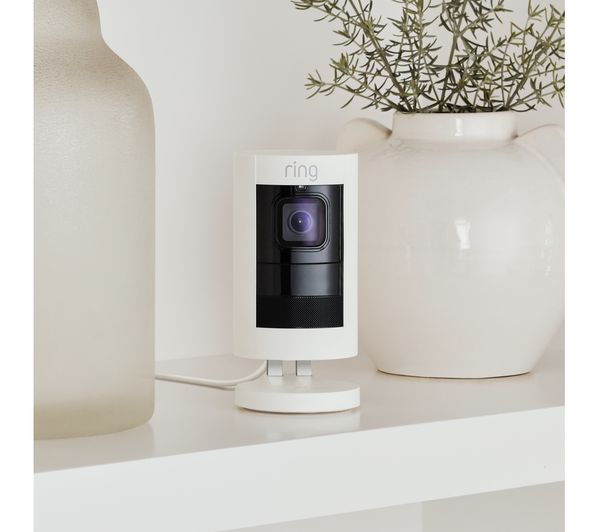 See and hear everything whether inside or out with the versatile camera that goes almost anywhere.
Up high.
Mount it on the side of your home or a wall in the living room. You can make sure the pets dont get into too much trouble. Or check to see if there's anyone snooping in your yard.
Down low.
It also goes on a flat surface like a bookshelf inside or your deck outside. You can watch the pets play at home while you're at work. Or just make sure there's no one sneaking on your porch.
Connected Devices
Connect to all your compatible Ring devices to see what's happening from a single dashboard and control everything with one simple app.
| | |
| --- | --- |
| Brand | Ring |
| Colour | White |
| Model Number | B082PLFKDD |
| Power Supply | 100-240 Volts |
| Display Resolution | 1080p HD |
| Network Interface | Wi-Fi |
| Backup | 1 x Stick Up Cam Battery, 1 x Quick-Release Battery Pack, 1 x Micro USB Charging Cable, 1 x Screws and Wall Anchors, 1 x User Manual, 1 x Security Sticker |