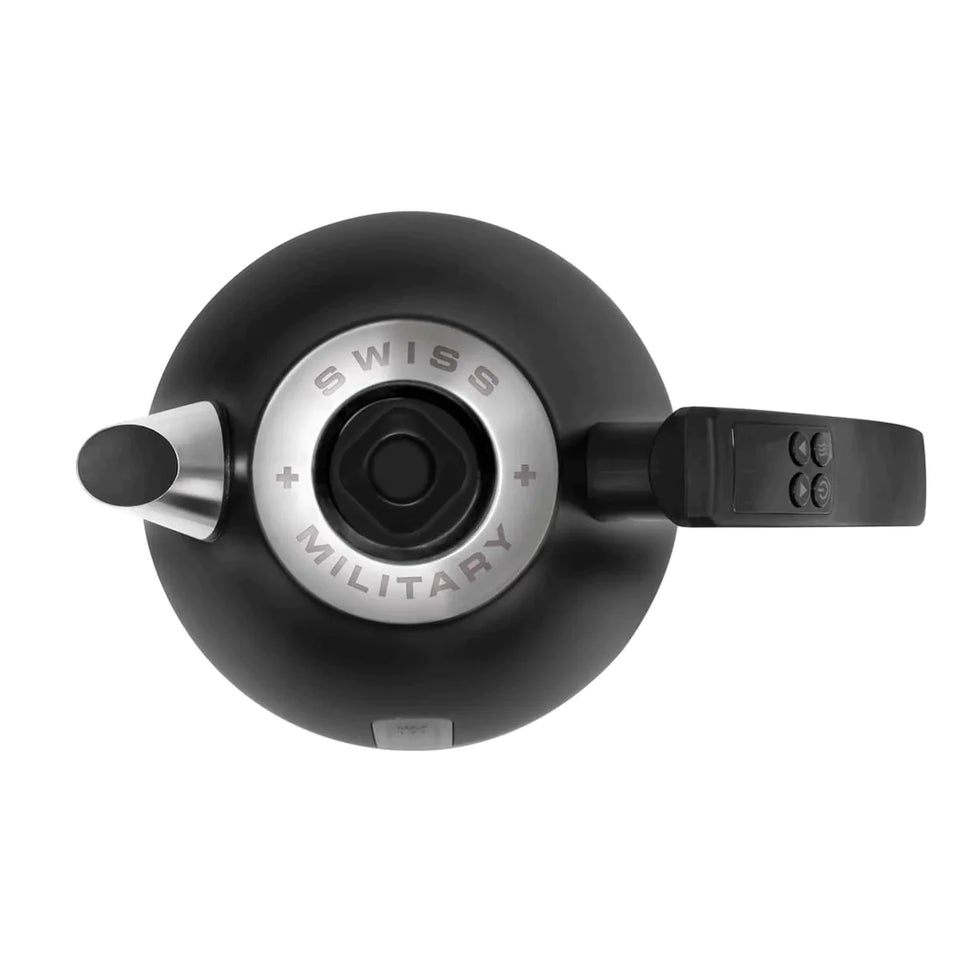 DIGITAL TEMPERATURE CONTROL
Use the digital control panel to set the water temperature. Coffee is best made with water that's around 90-95°C, while green tea is best with water that's 70-80°C.
STRIX CONTROLLER
Safety as standard. SWISS MILITARY never put our customers at risk, therefore we chose Strix, a reliable international recognized thermostatic controller provider, to make sure the safety is at its highest standard.
KEEP WARM FUNCTION
Use the digital control panel to set the Keep Warm temperature between 40°C and 90°C.
360° ROTATION BASE
Lift the kettle and replace with absolute ease, minimize the risk of damage to the users from steam or hot water.
BOIL DRY / OVERHEAT PROTECTION
Automatically turns the kettle off if it doesn't contain enough water.
• Weight:1.09 kg
• Dimensions:24.5 × 20 × 21.5 cm
• Capacity (Litre):1.7L
• Voltage(V):220-240V 50/60Hz
• Power Consumption(W):1950-2200W
• Power Plug:BS 1363 Type G
• Body Material:304 Stainless Steel
• Color:Matt Black
• Thermostat Controller:Strix
• Automatic Switch Off:Yes
• Boil Dry Protection:Yes
• Overheat Protection:Yes
• Temperature Control:Digital Panel on Handle
• Keep Warm:Yes
• 360 Degree Cordless Base:Yes
• Filter:Washable filter
• Water Gauge:Transparent water gauge
• Origin:P.R.C