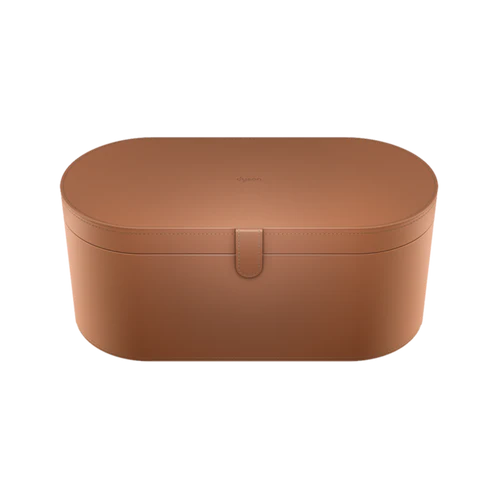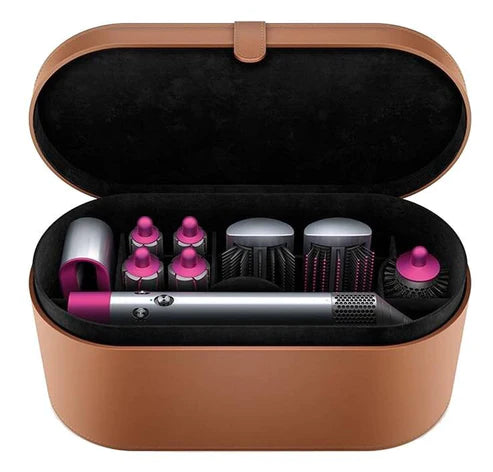 Tan storage case developed by James Dyson to store your Dyson Airwrap styler and attachments.
Presentation Case

This Dyson Supersonic hair dryer presentation case features a tan exterior, and a cushioned/soft fabric interior and is secured by a magnetic clasp. It's the perfect case to take with you while you're traveling, going to work, or just keeping it at home.
Sleek and Stylish

The Dyson large tan presentation case is beautifully crafted and is so well made that it will leave you wanting to show it off to everyone. It is the perfect combination of sleek and stylish, perfect for your supersonic Dyson hair dryer.
Perfect for Travel

Don't sacrifice salon-quality hair by leaving your supersonic hair dryer at home. With its secure magnetic clasp, and its cushioned interior, the Dyson presentation case protects your Supersonic hair dryer. Thus, allowing you to take your supersonic hairdryer with you everywhere.
No Warranty